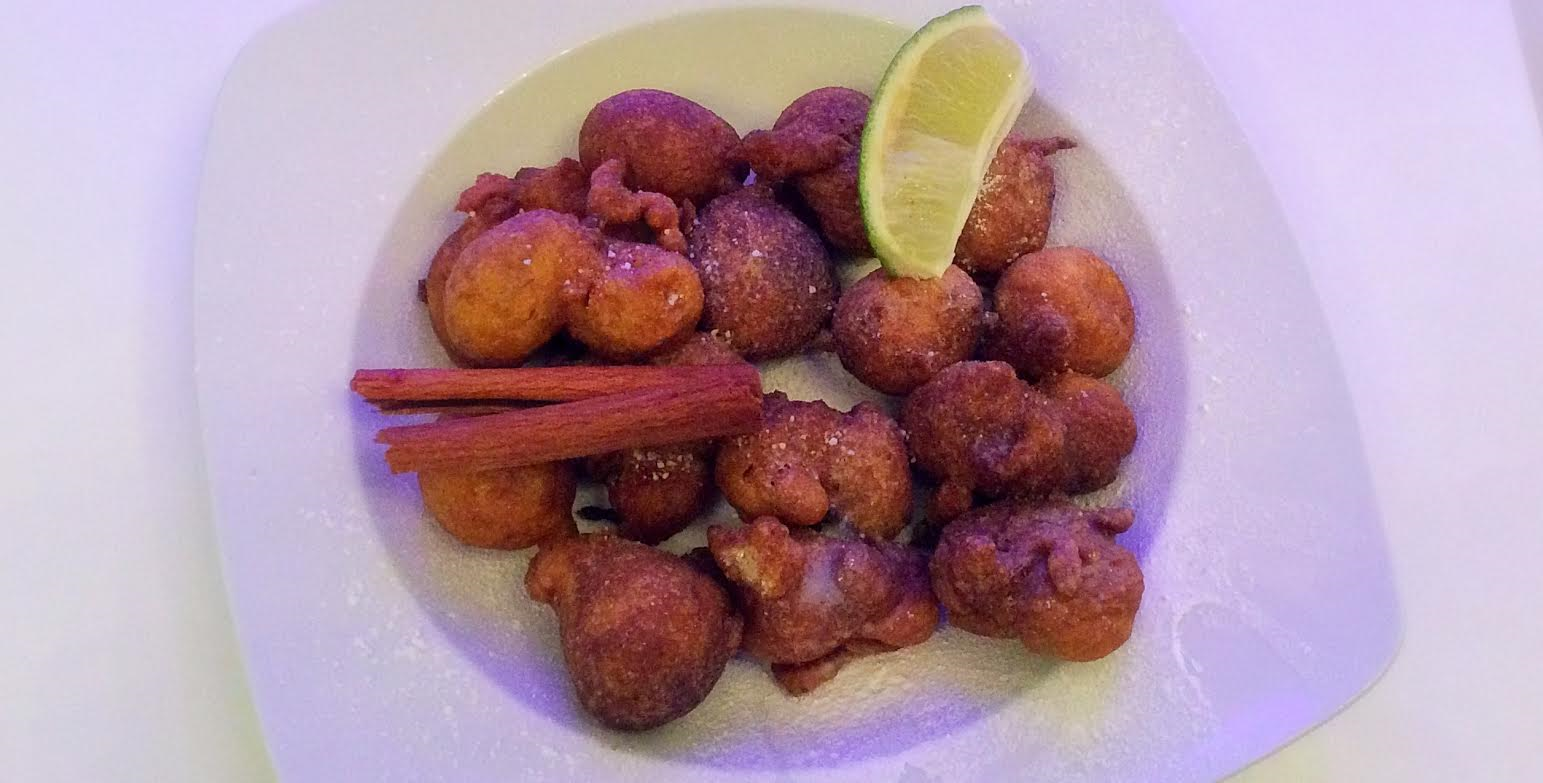 Every time I prepare these banana fritters (beignets á la banane) they get devoured in an instant as they melt on the tongue. Easy to make, yummy to eat, go down well.
The ingredients that you will need to create this simple, yet very delicious recipe are:
3 ripe bananas, mashed,

2 cups of flour,

1 cup of water,

Vanilla extract,

1 pinch of nutmeg,

1 pinch of cinnamon,

Zest of 1 lime,

1 teaspoon of baking soda,

1/2 lime, juiced
Mix all the above ingredients (apart from the baking soda, lime juice and  lime zest), until you obtain a smooth cream-like paste.

If the batter is too thick, add a bit of water.

If the batter is too runny, add a bit of flour until the paste is no longer thin.

At this stage add the baking soda  first, then pour the lime juice on top of it. Carefully mix these into the mix (this stage is important as it will make the banana fritters light and airy).

Next add the lime zest (optional; I only use this ingredient for the flavour).

When the paste is ready you can either keep it in the fridge or use it straight away to deep fry the banana fritters.

When the banana fritters are ready and lukewarm, sprinkle some icing sugar on them. C'est prêt!!!