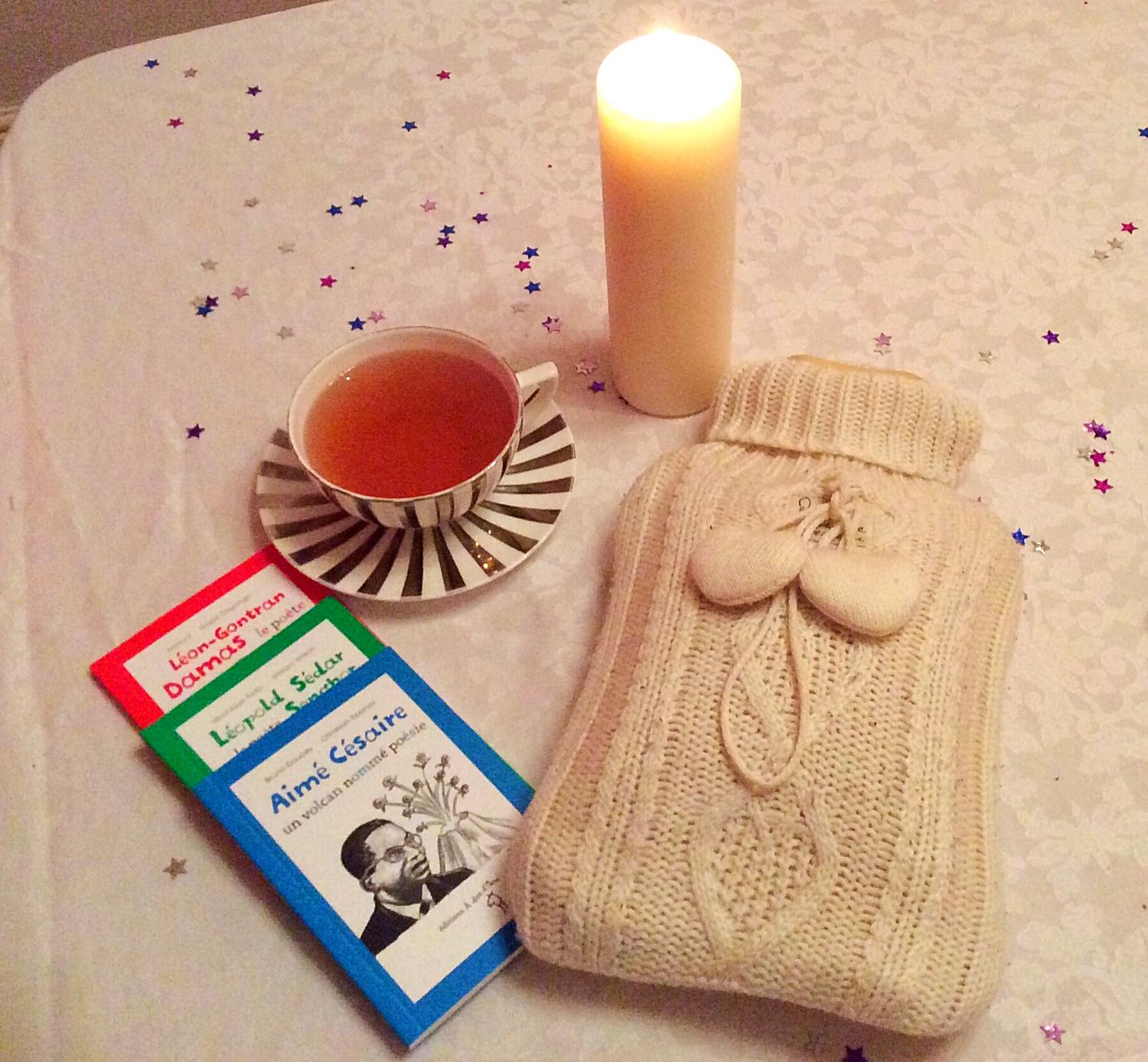 My perfect trio when it's cold outside: a book, a cup of green tea and a hot-water bottle.
I love reading and have a particular interest in books about Black history or novels set in in the past and present French Caribbean, my parents' home.
When I was 14, my father bought my first book, written by a novelist from Martinique, Joseph Zobel. It was 'La Rue Cases Nègres', a real revelation that made me want to know more about my ancestors' history, my parents' homeland, my roots, my Martinique. Below is a non-exhaustive list of books with story lines set in the French Caribbean that I truly enjoyed and suggest you to discover/re-discover.
La Rue Cases Nègres,
Moi Tituba, Sorcière (one of my favourite novels), Maryse Condé
Traversée de la Mangrove, Maryse Condé
La Vie Scélérate, Maryse Condé
Pluie et Vent sur Télumée Miracle, Simone Schwartz-Bart
Texaco, Patrick Chamoiseau