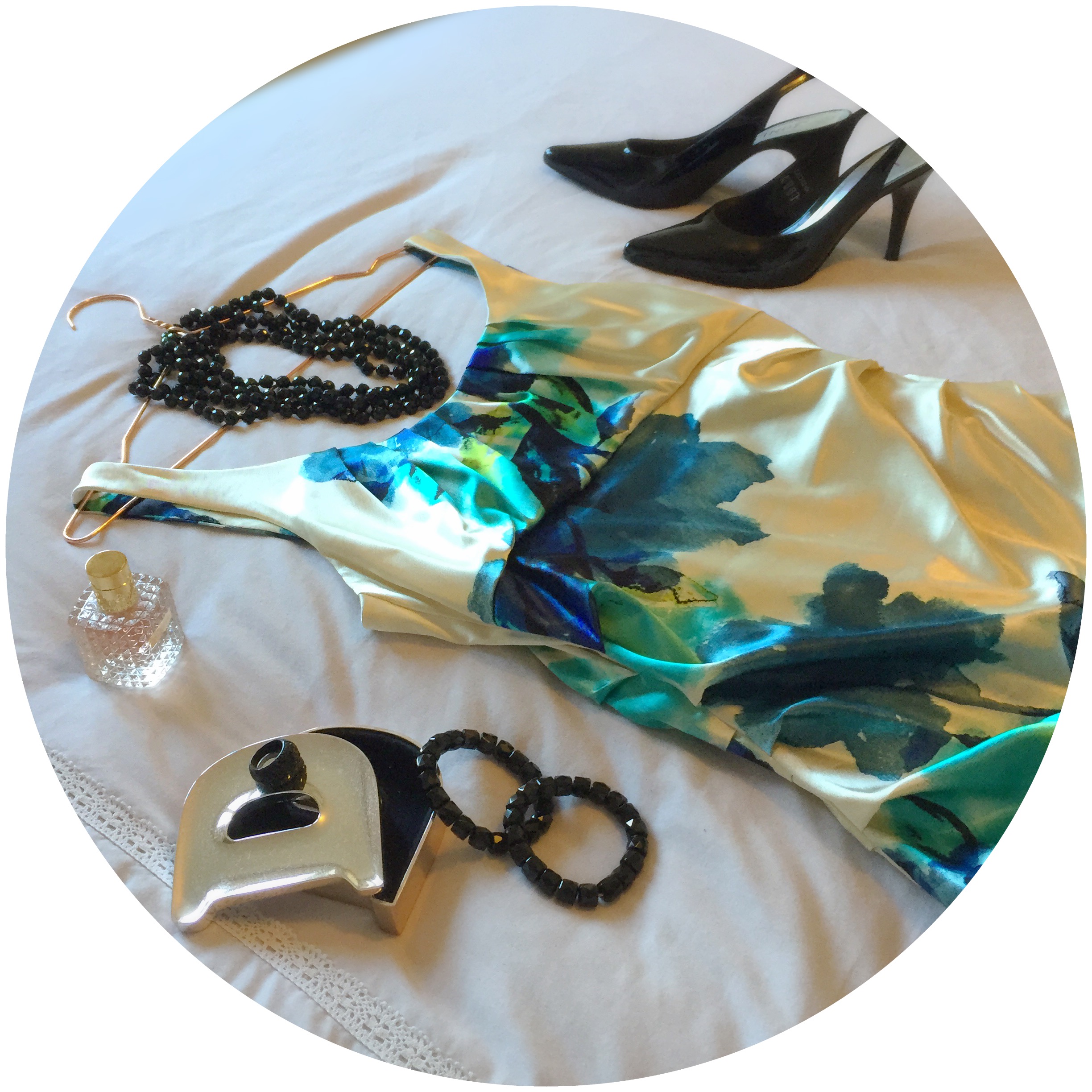 That's it. 2015 is now in the past. I made sure that I was going to be embracing 2016 in style, but without breaking my bank account, so I went through my wardrobe the day before New Year's Eve and created this outfit with clothes that I already had. When you keep your clothes well stored and in good order, it is easy to make them look new by restyling them, mixing and matching them with clothes and accessories that you love.
First of all, I chose to wear a colourful bodycon dress which I only wore on two previous occasions, for two weddings actually… I had forgotten about the dress, which has been in my wardrobe for nearly three years. Luckily, the dress still fitted me! To avoid a wedding look, I decided to match the dress with black items: glass-beaded necklace and bracelets, a sequined cocktail ring, patent sling-back shoes and the most gorgeous faux-fur stole. The whole effect was actually quite stunning and very 1950s.
In my family it is a tradition to start the new year wearing something new. And I did!! The one new item that I wore on 31st December was my new perfume that one of my daughters gave me as a Christmas present: 'Donna' by Valentino. Sensual, its floral oriental scent is composed  of rose essence blended with notes of bergamot and iris Pallida, intense notes of leather, blended with patchouli and vanilla. It is exquisite!!!