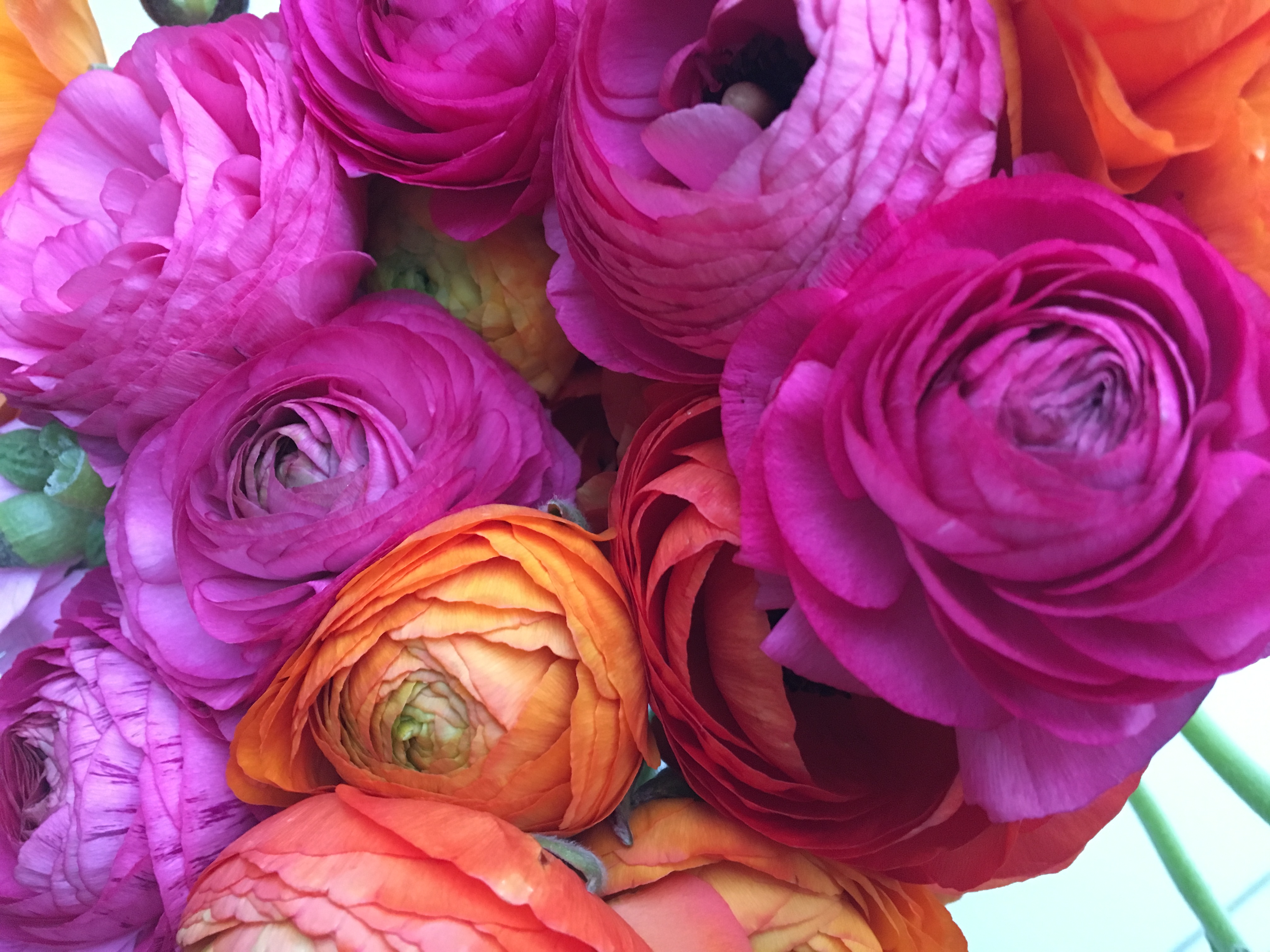 When I used to live in Paris, my favourite flowers were giant yellow tulips but since living in the UK I never found them at a high street price. In fact, I find that flowers in the UK are pricier than flowers you can find on Parisian markets. So during my first years in London, I hardly bought any flowers as being a student wouldn't allow many extras…
But luckily, one's doesn't remain a student forever and I can now regularly indulge in bouquet of flowers to adorn my home. Also I now have a preference for peonies or double roses, I don't limit my choices to these. My mood of the moment influences the a type of flowers I will buy and will happily mix and match different flowers to make my own flowers arrangements.
In summer, I sometimes mix flowers from my garden with those from the florist. The main thing is to keep a good harmony between colours and textures.
In winter, I like buying tiny roses, tulips and of course daffodils. I don't often put them in standard vases but instead prefer using unexpected containers such as a glass jug, a champagne glass bucket or pasta glass containers which I place in the living room and the kitchen. Once the bouquet starts drying, I like to rescue 3 single flowers and place each one of them in 3 separate tiny and slim clear vases (shots glass size) filled with water and all aligned.
When I visit Martinique, I cut flowers from our family home garden and mix them with banana tree leaves or palm tree leaves. The injection of colours and shape immediately give a fantastic look to any room.